We have really hit the ground running since the Easter break, even managing to add to the team with a new birth last week (congrats Keith and Jen and especially to the lovely baby Robyn who arrived last week). Compass Video have also forged two new partnerships with a big name brand and a business advice agency based in Somerset.
One of the many benefits of being members of Visit Somerset is the fantastic opportunities to meet big brands like Santander. One of the biggest banks in the world and thanks to Visit Somerset we have had the opportunity to be offered work together with Santander to provide training and advice to some of their customers. In June we will be presenting a workshop with the bank, showing how their business customers could be using video to promote themselves and their businesses online. We will also be showing off some of our smartphone video production know-how with a live demonstration of filming an interview with your smartphone.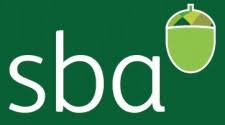 Amongst the new clients we are currently taking on board we have recently agreed to a new deal with the Somerset Business Agency in Langport. In March we delivered a training day to some of their members at their wonderful facilities in Somerset. As a result of this success, we have been commissioned to produce a series of videos for the Agency itself, depicting each member of staff, explaining who they are and what they do.
If you are looking for a speaker for an event or some training for your members, customers or staff then why not contact us now.