"Tis the season" and all that jazz so we thought we would share with you why we are excited about 2018.
Startup 2018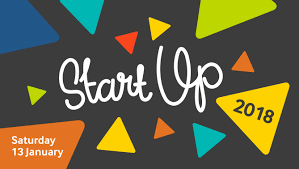 The Startup show is back again and this year it is even bigger with over 100 speakers including Compass Video. We are presenting alongside Facebook and Mo Bro. The event takes place at Queen Mary University of London in East London. If you are looking to start your own business then why not come along for some great ideas from marketing through to finances.
Smartphone Video Training Courses

After a very successful 2017, we have now booked in 3 company training sessions for January. So more SME's will be using video going forward which is an exciting prospect. We look forward to seeing the results of this year's training sessions as well.
New ways of working

In 2017 we presented at a number of events across the south-west and look forward to more in the coming year. What became apparent was the need to find a new way of working for some companies. A few of our customers had already begun to in a new fashion so we are ready for the change. Why not ask us about our flexible editing services. We can come and work inside your organisation, speeding up production as well as offering training and advice to empower your staff.
We wish you all a happy Christmas and New Year. See you on the other side.