Client: Netitude
Type of Project: Customer referencing case study video
We were contacted by Netitude, to showcase the work they had been doing with Cooper & Tanner. By combining interviews with both companies , we highlighted just how effectively Netitude had supported Cooper & Tanner. We created a 'voice of the customer' style video and were able to create additional resources from the footage to support the new Netitude website. These were; A recruitment video, A business introduction video and a short social media promotional video.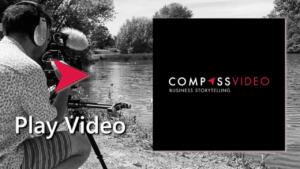 Netitude's Customer referencing case study video tells the story how, the "full service IT team from Netitude" were able to help Cooper & Tanner build their business efficacy; by providing specialised and specific support, mainly focusing around moving the entire business to a streamlined, digital 'cloud' format. In doing this, Netitude helped the instantly recognisable West-country, estate agents become "more efficient, so that they can focus on doing their jobs and working on their business, instead of IT issues." 
" I can't rate Compass Video highly enough. They were excellent; They took the time to fully understand our business and vision for what we wanted, even offering to liaise with our customers directly for our case study video to organise everything.
When it came to filming Compass was brilliant, they gave us and our clients plenty of guidance to make sure we got where we needed to go. I was very please with the end results!
 I also did some video training with Compass, both filming and editing. I learnt some brilliant new tricks that I'm looking forward to putting into practice."