Smartphone video training
Compass Video deliver workshop training for Smart Phone Video Making for Marketing & Internal Communication. We are pleased to offer our training seminars that will help you to create a quality video using your smartphone. For more information, why not look through our training schedule or contact us today!
For your day-to-day content requirements you can learn to use your smartphone to create professional-looking; engaging; quality content. This can then be used across all your channels to support marketing; social media and internal communications.
Our clients understand the importance of video to achieve business success in today's market. Sometimes you might not have a budget to hire us for content creation, which can be frustrating when you can see the benefits professional content can deliver. Our training helps you use your smartphone to create videos.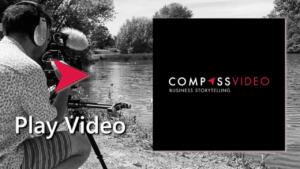 Watch our training videos and testimonials here!
A thoroughly entertaining session with plenty of humour and tons of experience to help me avoid the worst pitfalls of video production.  All I need now is to remember to take my phone with me
Jolly good, I really enjoyed that. Thank you for the presentation and I will let you know when my videos are published. Really looking forward to trying it out for myself.