The Business Exchange South West
Engaging event video
 Client: Business Exchange / The Techies 2022
Type of Project:  Event Promotion video
Compass Video regularly read The Business Exchange and attends networking events with them, occasionally speaking at some. They contacted us to help them create an engaging event video for the awards event run the magazine, The Techies.
Launched in 2013 The Business Exchange Swindon & Wiltshire has become an integral part of the business community and the county's leading, independent business publication. The magazines, website, e-newsletters and social media feeds are read by business owners, directors, partners, senior managers and key executives from across Wiltshire
Run by The Business Exchange, The Techies celebrate the amazing tech innovation happening in the area and shine a light on organisations, projects and individuals undertaking outstanding work in their fields.
The awards are judged by some of the area's most successful entrepreneurs and business growth partners. The panel spent hours reviewing the entries before making their final decisions. The Outstanding Contribution to Swindon and Wiltshire Tech Award was put out to a public vote, with thousands of people voting for their favourites.
Make the most of your event by getting us to capture enough content to arm your marketing teams with the tools they need to create quality social media, email and marketing material for months. Contact us today.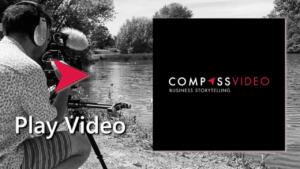 This is FAB! what I love most about working with Compass Video is that we can trust you to just get on with it.