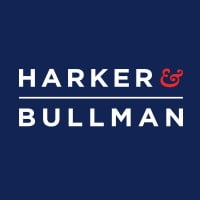 Harker and Bullman Lettings Agency
Customer experience business story
Client: Harker and Bullman Lettings
Type of Project: Customer experience business story
Harker and Bullman are a family-owned lettings agency based in the heart of Dorset in Wimborne Minster. They have been serving the local communities of Blandford, Poole and Wimborne for 30 years. They have recently undergone a rebranding process including a new website to bring them up to speed with current technology. The website is now responsive and needed to have some engaging content to help explain its proposition.
Working with the company we decided to create a series of videos that would encourage new landlords to try out Harker and Bullman.
With this in mind, we developed a storyboard to include the story of the business from the point of view of Harker and Bullman and combine this with some classic storytelling by a few select landlords. The staff at the company were fabulous to work with and give their side of the story while the landlords provide some external opinion and are an ideal sales tool because they speak from experience.
We filmed the videos over a single day and the result is a series of three separate videos with which to target different audiences.
If you require support to create your next video, contact us today.