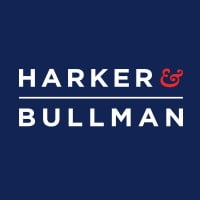 Harker and Bullman Lettings Agency
Customer experience business story
Client: Harker and Bullman Lettings
Type of Project: Customer experience business story
Harker and Bullman are a family owned Lettings Agency based in the heart of Dorset in Wimborne Minster. They have been serving the local communities of Blandford, Poole and Wimborne for 30 years. They have recently undergone a rebranding process including a new website to bring them up to speed with current technology. The website is now responsive and needed to have some engaging content to help explain their proposition. Working with Ben the company we decided to create a series of videos that would encourage new landlords to try out Harker and Bullman.
With this in mind, we developed a storyboard to include the story of the business from the point of view of Harker and Bullman and combine this with some classic storytelling by a few select landlords. The staff at the company were fabulous to work with and give their side of the story while the landlords provide some external opinion and are an ideal sales tool because they speak from experience. We filmed the videos over a single day and the result is a series of three separate videos with which to target different audiences.
Harker and Bullman – An Introduction
In this video, we filmed 3 members of staff and 2 landlords to create a bit of background as to what makes the company so special. From the company, we hear about the history of the company and how they treat their clients. From the landlords, we get to find out how they are treated and why they chose to use the company.
If you were looking to work with Harker and Bullman this video explains everything you need to know without having to read anything else. The video will be used on the company website and across social media.
Landlord Testimonial Video 1
In this video, we talk to our first landlord as an individual customer of Harker and Bullman. These videos were all filmed on a single day to avoid interruption to the business. This is only possible with a lot of planning and a good working relationship with our customers.
Landlord Testimonial Video
In this video, we talk to our second landlord as an individual customer. The video is short because it is a customer reference video giving the point of view of a landlord who lives outside of the UK. He trusts the company so much that he is about to purchase another property and give it to Harker and Bullman to run.