Voscur
2021 Annual Impact Report
Client: Voscur
Type of Project: Annual Impact Reporting Video (AGM Event Video Bristol)
We were contacted by VOSCUR, who were looking for a more creative way to deliver their annual impact paper report. Video is a fantastic alternative to this as it is more impactful and engaging when presented as a video.  The video was to be delivered at their AGM Event in Bristol, showcasing stories from the organisations they work with. The hope was to showcase both the inspiring charities and the hard work Voscur does in supporting them. 
"Voscur's Annual General Meeting (AGM) 2021 will take place on Thursday 25 November. It will include highlights from this year from Voscur and the VCSE sector, and will launch the VCSE Academy." 
Voscur is an incredible company, working hard to support various charities around Bristol. Voscur aids with development for Bristol's Voluntary, Community and Social Enterprise (VCSE) sector. 
 Compass Video specialise in creating engaging, story driven content to boost events and conferences. Contact us to discuss your event requirements today. 
Watch the Voscur AGM Event Video here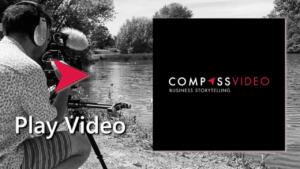 Thank you for all your hard work, it has been a pleasure to work with your team and we are very happy with the result. Fantastic value too!