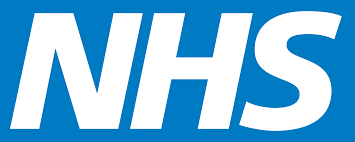 Dorset Care record
Consent Video for NHS
Client: Dorset Care Record
Location: The Royal Bournemouth and Christchurch Hospital, Dorset
Type of Project: Consent Options for the NHS Patient Record
T
The team from Dorset Care record contacted us at the end of 2017 to help them explain the consent options for patients when using the newly implemented Care Record. The subject is important to anyone who uses the NHS and needs to be delivered as quickly and succinctly as possible.  As such, it was important to consider the brief in detail and understand the best way to deliver the information.
The NHS user needs to understand their options and how the NHS will use their data when undergoing treatment in the future. They expect most people to share information to help with their treatment. However, there may be times when you wish to decline to give consent.
Compass Video and Dorset Care Record worked together to create a communications video that would be easy to understand and remain authentic to the voice of the NHS. To this effect, we were very pleased to be welcomed by the NHS team at Bournemouth Hospital, who let us film on location at the hospital.
We were also able to film members of staff who were actually the brains behind the Care Record and some frontline staff who will have a very real interaction with the record and patients.
As a result of our previous work with Bournemouth Hospital's Communications team, the filming only took one day and we had completed the project within two weeks of being commissioned.
As part of the Care Record communications strategy, it was also important to have different versions of the video for use on social media. Compass Video created an extra short version ofr use on Twitter. This is only 20 seconds long and perfect for awareness marketing.
Compass Video was asked by the Dorset Care Record to produce a short video based around the complex subject of consent options for sharing health and social care records.The team understood, and challenged where necessary, the brief, showed they were able to act with pace, think outside the box and encourage people who had never gone in front of a camera to be filmed.  
Although consent is perceived to be a dull subject, Compass Video was able to produce an upbeat, positive video, challenging people to explore the options of consent on time and to budget using a range of health and social care resources.
We would be happy to use Compass Video again in the future." 
Tony McDougal, Dorset Care Record