Training and upskilling Old Mill staff
Bespoke training and upskilling package
Client: Old Mill
Type of Project:  Develop a bespoke training and upskilling package
Old Mill contacted Compass Video as they realised that they needed to change the way they engaged their customers. Previously they attended and hosted events to meet and attract new customers. Due to the restrictions during the Covid-19 crisis, the event industry was mostly put on hold.
Old Mill requested that we work with them to create a bespoke training and upskilling staff package to train their employees. Using video conferencing, screen sharing and our ability to show mobile phone screens via video conferencing as well, we created a number of bespoke training and upskilling staff workshops.
Old Mill staff enjoyed learning how to edit videos and how to create engaging video content using a smartphone. Following the training Old Mill staff used their new found skills to add vital engaging content to their website and 'thought leadership' content for LinkedIn. 
Compass Video host training workshops and we also work with our clients to create tailored bespoke training to meet with their individual needs.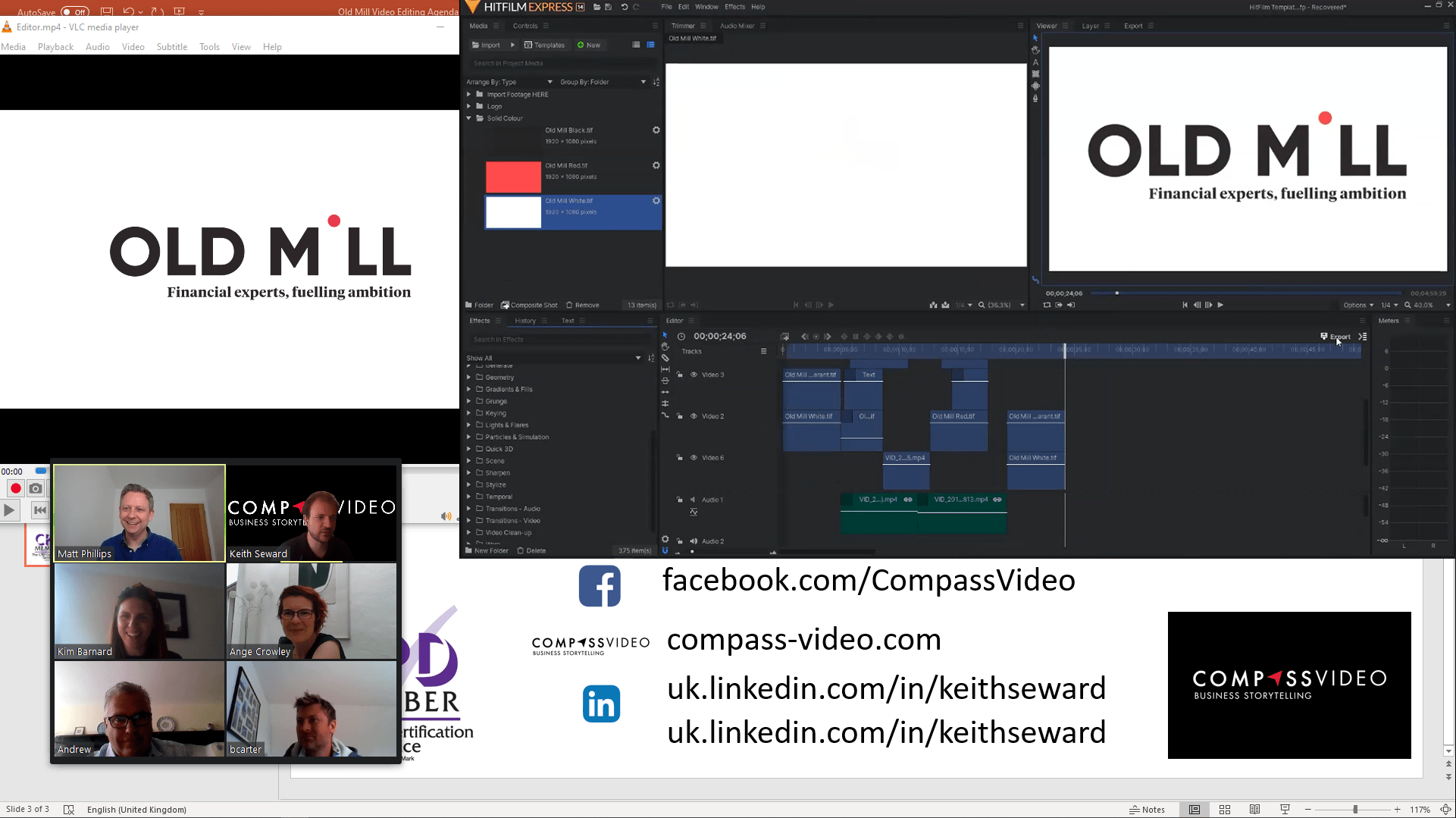 I did my first video edit and it's now up on the website, so thank you so much for the training, it was really great.  Many thanks.