Smartphone video training
In a perfect world you could hire us to create all your content requirements, we understand that this is not always possible. Our clients understand the importance of video to achieve business success in today's market. Sometimes you might not have a budget for content creation, which can be frustrating when you can see the benefits professional content can deliver. Our training helps you use your smartphone to create videos.
For your day to day content requirements you can learn to use your smartphone to create professional looking; engaging; quality content. This can then be used across all your channels to support marketing; social media and internal communications.
Most people today own a smartphone and know to some extent its capabilities as a video production tool. The latest smartphones have at least two cameras, front and back, some have a light and others even come with built-in editing software. The question is, do you know how to make the most out of your smartphone to produce quality videos that can be used across your marketing and internal channels?
Compass Video are CPD certified training providers for Smart Phone Video Making for Marketing & Internal Communication. We are pleased to offer our training seminars that will help you to create a quality video using your smartphone. We will demonstrate how small inexpensive purchases will improve your videos and what software and apps we recommend to succeed. For more information contact us today!
A thoroughly entertaining session with plenty of humour and tons of experience to help me avoid the worst pitfalls of video production. All I need now is to remember to take my phone with me
Jolly good, I really enjoyed that. Thank you for the presentation and I will let you know when my videos are published. Really looking forward to trying it out for myself.
We offer full day training courses and the occasional taster workshop. If you want to find out more about making your own videos all the way through to editing then why not come along. Use these contact forms or why not call us to discuss your requirements.
We invite you to attend our training days at the  Royal Bath and West – Rural Enterprise Centre or we can create bespoke in-house training  for whole teams of people. Contact us to discuss your requirements.
Interested in attending a Smart Phone Film Making Training Day?
Summary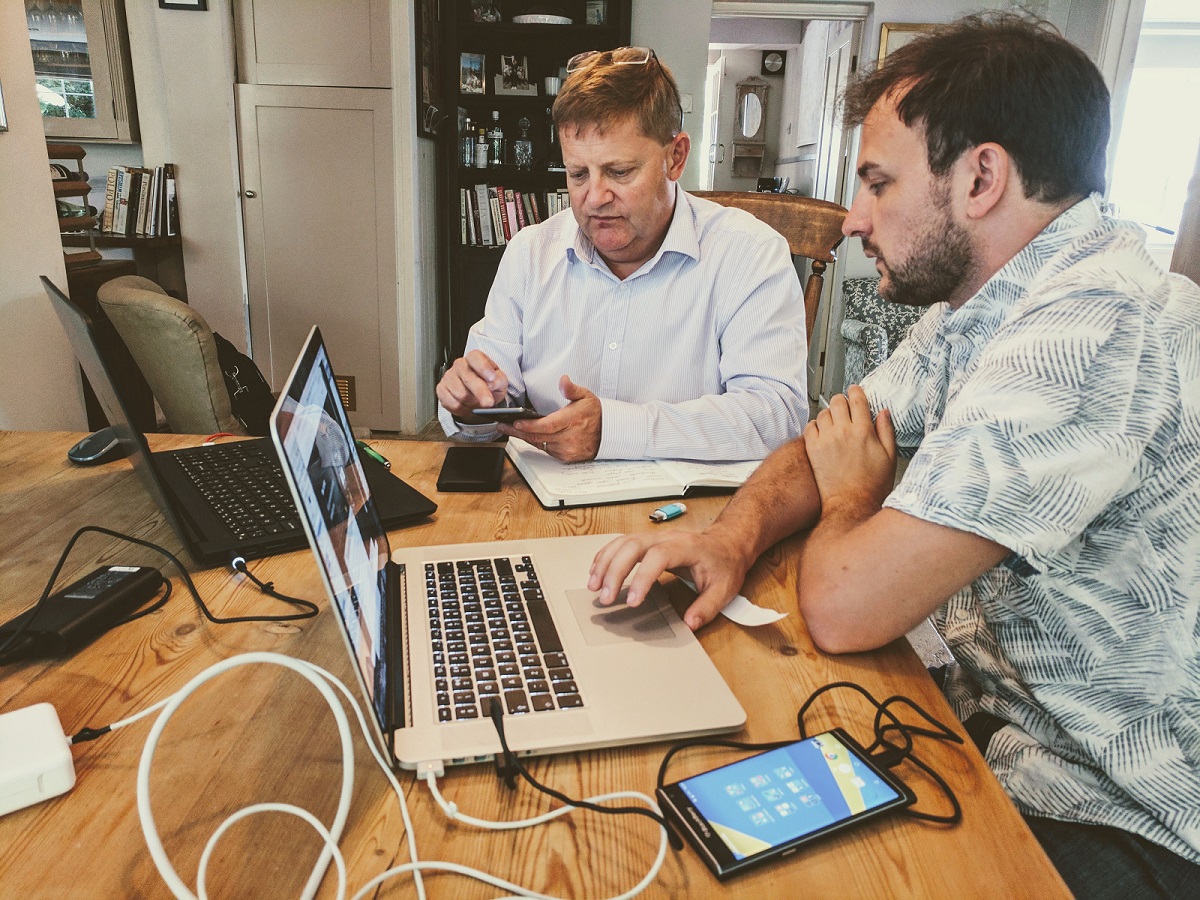 Service Type
Smartphone Video Training
Provider Name
Compass Video
,
Welshmill Hub, Parkhill Drive
,
Frome
,
Somerset
-
Telephone No.07920100948
Area
South West, United Kingdom
Description
Compass Video offer full and half day Mobile phone training at our location or in your premises. This is an ideal way to create your own digital video content on a budget. Make the most out of the equipment you already have.