Good stories surprise us. They have compelling characters. They make us think and stir our emotions. Stories stick in our minds and help us remember ideas and concepts in a way that facts and figures on a slide with a bar graph don't.
Our own story began in the middle of 2016, having built years of experience both agency and client side we decided it was time to branch out on our own. For too long we had been restrained by dominant agency masters. It was time to put our own ideas into action. As such our guiding principle has been to pay it forward, we believe you get what you give. We know the cost of video production can sometimes be prohibitive, which is why we have already spent hundreds of hours delivering free training to small businesses and one man bands across the country. If at any step on our journey we can help others succeed then we will.
We have given hundreds of businesses the tools to create their own content on a minimal budget, using their smartphones and other recommended software. In this way, we have built trust and understanding with our clients who then call on us when the budget is available and the quality needs to be exceptional.
To this end we have also trained internal communications staff from the NHS, Oxford University Press and many other leading brands in the use of video and how to create it. If you want to understand the value and benefits of using video then why not set up a call.
We want to help turn your staff, prospects and customers into the evangelists of your brand. To encourage them to become your salesforce, a salesforce that is both authentic and believable. We will work with you to find the stories that matter, the ones that will resonate with the audience and create a reaction.  Combining these customer stories with our creative juices, technological expertise and marketing experience we can create compelling video content that changes viewer behaviour.
To our competition our ideas look like madness, why give your clients the keys to create their own videos using just a smartphone. Are we mad, no, we don't think so.?We have already completed work on valuable communications projects within the NHS as a direct result of our training their communications team to make their own videos. Compass Video is now an approved supplier and trusted resource for a number of hospital when they have a question about the technical side of video creation.
Meet Jim
Meet Keith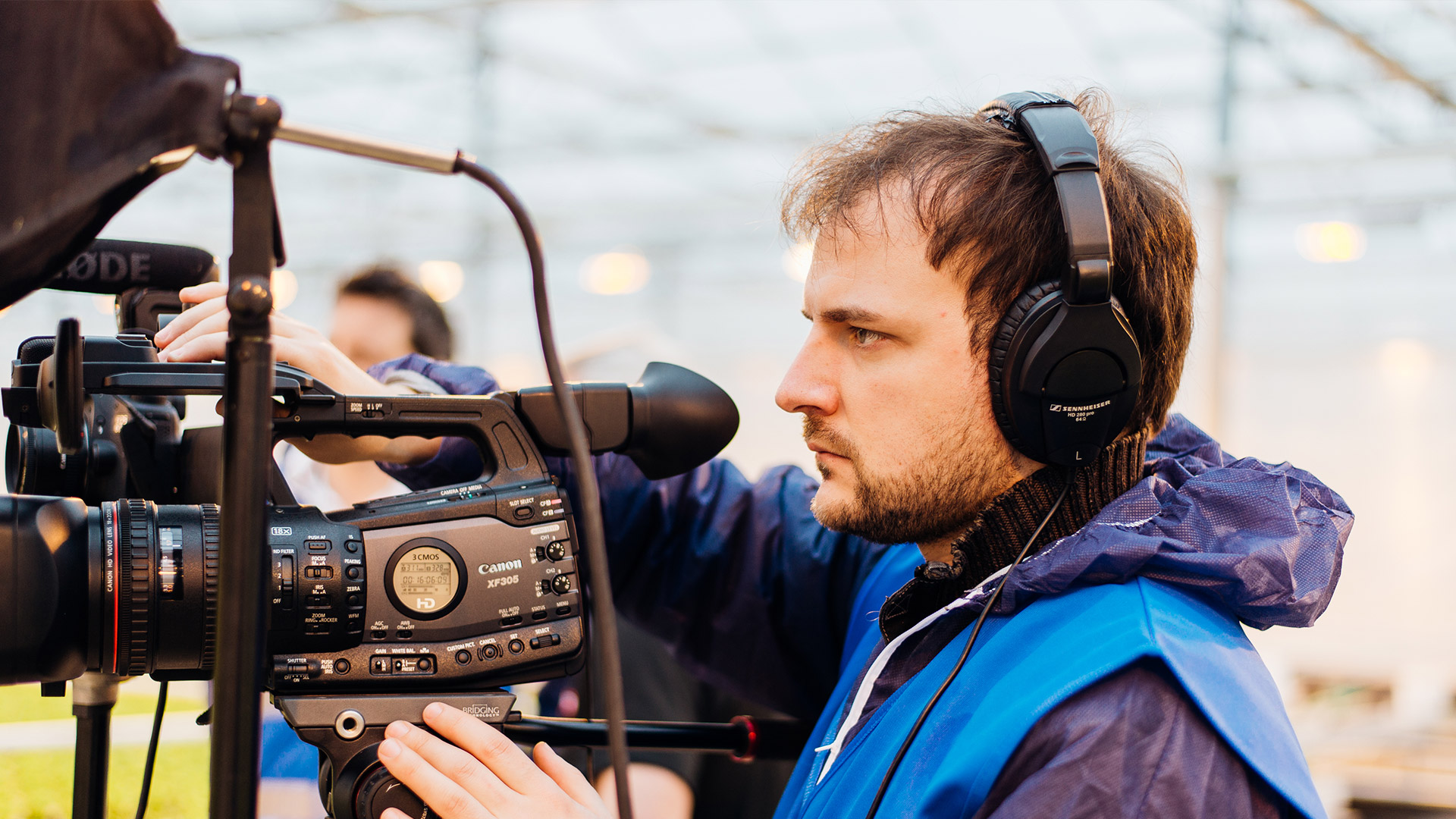 Keith
I have been lucky enough to work across a range of industries in my career in many different countries. I have worked on feature films, television programs, as well as corporate, charity and public sector projects.
Working in-house at large companies as well as for digital agencies gives me an all-around perspective when working on projects. This enables me to make the most of any budget given to me. I work with individuals and organisations to help them identify and tell inspiring stories that make a point, teach a lesson or sell a product or service. Stories are a great way to connect emotionally if you can't properly convey a story then your products are not going to appeal to your audience.
I can often be found training for my next charity run or lost somewhere on my bike. More recently I am having stupid thoughts about training for a triathlon. Get in touch with me to tell your business story!
Keith thinks Jim should stop eating all the Jaffa Cakes.
Jim
I started my career in London in Sales and Marketing roles in the adventure travel industry. As the printed brochure began to be outpaced by the internet so my interest and quest for more digital knowledge begin. My experience includes, managing sales teams, and running the marketing departments for companies through to more recently working for digital marketing agencies.
I like to think my experience on both sides of the fence (agency and client) leaves me with a deeper understanding of client needs and how an agency should work. I try and gather as much knowledge about our industry as possible to help support our clients, so please give me a call if you want to find out the latest YouTube stats or what the latest Facebook trends are.
James's life outside of work includes the captaincy of the local cricket team "the Dorset Knockers". A passion for Sunday morning's spent cycling slowly up-hill in preparation for the annual trip to somewhere bumpy in Europe that has good food and lots of cold beer.
I think Keith should shut up about Jaffa Cakes
The Compass Video Experience
We'd like to get to know your business. We take the time to understand you, your business, your competition, and most importantly, your customers. This understanding of your business becomes the linchpin guiding your project forward.
The Compass process