Client: easyJet
Type of Project: Create an amazing recruitment video to support a new apprentice recruitment campaign
Due to our reputation for creating amazing recruitment videos, we were contacted by easyJet. They needed videos and photos, within a short timeframe, to support an apprentice hiring campaign.
Within a very short lead time, we consulted, planned and scheduled filming at Luton airport with existing apprentices. We are experienced in transporting equipment in a way that adheres to security legislation, working in a safe and professional manner and using the correct PPE. This enabled pain-free filming, passing through security, working within the regulations of an airport and capturing what was required in a short space of time.
At Compass Video we use the power of storytelling to create content that connects with the relevant audience of our clients. We needed to ensure that the content would reach potential individuals who would like to apply to become the next trainees. To do this we need real employees to tell their experiences of undertaking the easyJet Apprentice programme.
easyJet were amazed by how easy it was to work with us and how quickly we completed the project and they were thrilled that within a week it received 11,000 views,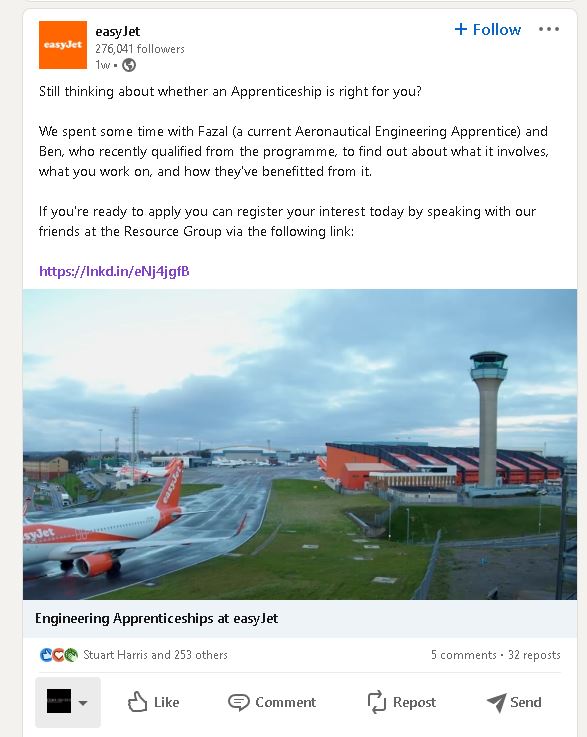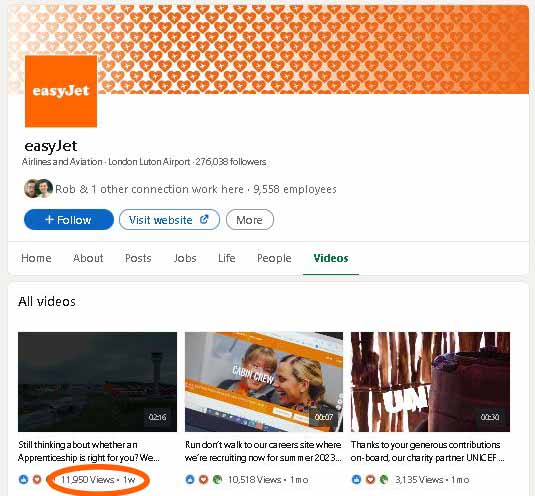 I ABSOLUTELY LOVE it!!!! Its really well put together and looks really cool. Thanks for pulling this together in record time.