We are really proud that we have managed to help a local charity The Dorchester Opportunity Group, at their recent auction event in Dorchester. Compass Video donated a place on one of our smartphone video training for business courses. By all accounts, the evening was a great success. Here is the message we received from the organiser.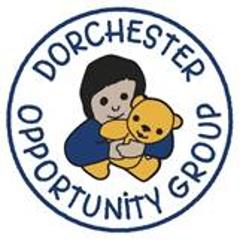 "Thank you so much for supporting our Auction Evening by donating the place on your video-making workshop as one of our auction lots. We were very pleased that the total amount raised by ticket sales and all lots together was £2500!!
The money raised will go into our operating budget and help to provide staff attention on a 1:1 basis for the children of preschool age with additional needs who attend the Dorchester Opportunity Group. Our goal is to provide opportunities for learning through play, to support children and their families through the preschool years, and to assist with the transition into school, whether it is mainstream or special schools.
Thanks again for helping us to do this."
Best wishes, Nyree Gibbs, Manager, Dorchester Opportunity Group
Great to see the benefits of being in business and helping others less fortunate than ourselves. We first met the Dorchester Action Group at the Dorchester Chamber networking event in January and are very pleased it has been such a successful partnership.