In our quest to know more about corporate video marketing, we like to keep an eye out for our heroes of video marketing. For the last two years, we have been watching a truly magnificent spectacle on the video marketing front. We reckon they are the kings of their own empire and can show anyone a thing or two about how to use video and YouTube.
Why are they the Kings, because that is also their name and they produce a tonne of video content for all types of audiences. Which is why we wanted to show you what best practice looks like. Yes, they appear to have a massive budget but this is all stuff that can be overcome by using your own equipment, in-house creators and use of good agencies. If you don't know who King is then they are the people behind massive titles like Candy Crush Saga.
Playlist from Heaven
Take a look at their playlists and you begin to get the picture: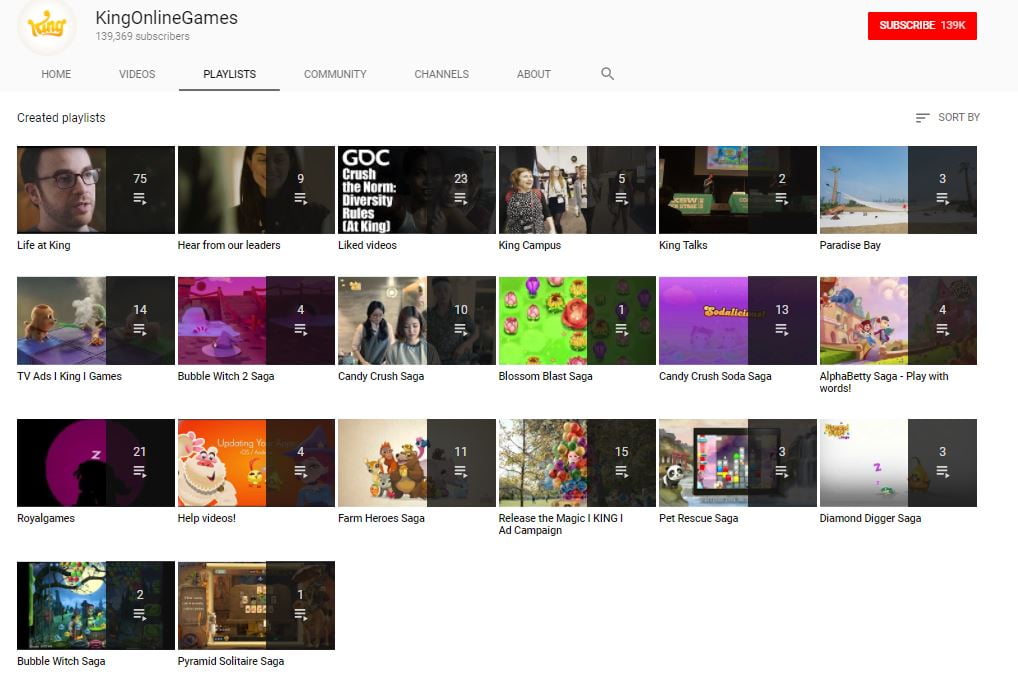 Not only are there promotional videos for their games but they have videos showcasing what it is like to work at King, what the management is thinking in terms of culture and the future, videos about the King Campus and even one about the Guinness World record for biggest Hammock. This what we love to see video used for, it is not only a sales tool to promote your products but a way to communicate so many different messages to a vast array of audiences.
Retaining Millennials
One of the biggest struggles for companies today, especially if they employ millennials as King does is to hold onto staff. To do this you need to ensure you are communicating in each direction, up and down the ladder. By making videos about the staff and their role at King they are empowering the workforce, giving them a voice and creating champions in the business.
Employee Engagement
The size of a company like King also means the top management is going to struggle to get around to every person in the business and interact with them. As we have discussed before on this blog the costs and time-wasting associated with Town Hall meetings are astronomical. King is a multinational organisation so that makes it even harder. The quality of their "Hear from our Leaders" videos is unmistakable and what we like best is the fact these videos are in the public domain. They work as an internal engagement toll and to encourage recruitment of new staff as well as assuring investors that all is well and which direction the company is heading.
World Record Hammock
When you've got news to share, a video comes into its own. Imagine trying to explain the fact you are trying to break the world record for a hammock. It takes some imagination to understand what you really mean. Video lets you visualise the hammock, get the facts from Guinness World Records and see the hammock being built in fast motion all in a few seconds. watch the video below.
Conclusion
King, we take our hats off to you and praise your video marketing. Well done.
Disclaimer: King are not clients of ours we just want to show you what best practice looks like.
Summary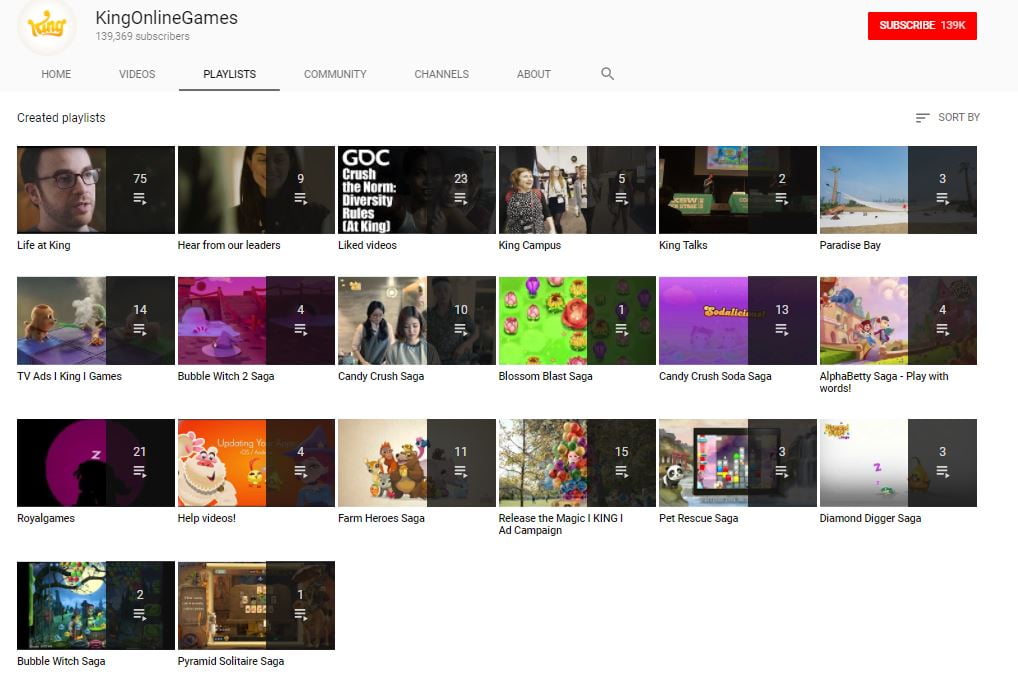 Article Name
Our Kings of Video Marketing
Description
Why we believe the game producers King are the best users of video marketing.
Author
Publisher Name
Publisher Logo