This week we have been working in partnership with the nice people from Dorset Growth Hub, delivering digital marketing workshops across Dorset. On Monday we were at the delightful Merley House outside Wimborne where 20 guests were filled full of information on Digital Marketing. On Thursday saw the roadshow move north to the village of Fontmell Magna and the Fontmell Inn.
The purpose of these workshops is to give businesses in the Dorset area access to training and support. Our role as Compass Video is to show the visitors how they can produce video content using their smartphones. A lot of the attendees are small businesses who need to target their budget according to priority and sometimes video has to be quick and simple. Posting videos to Facebook is so simple these days that your viewers understand when you don't have the time and money to use a full production agency. We are here to offer tips, advice on kit and which apps and bits of software to use that will improve your videos.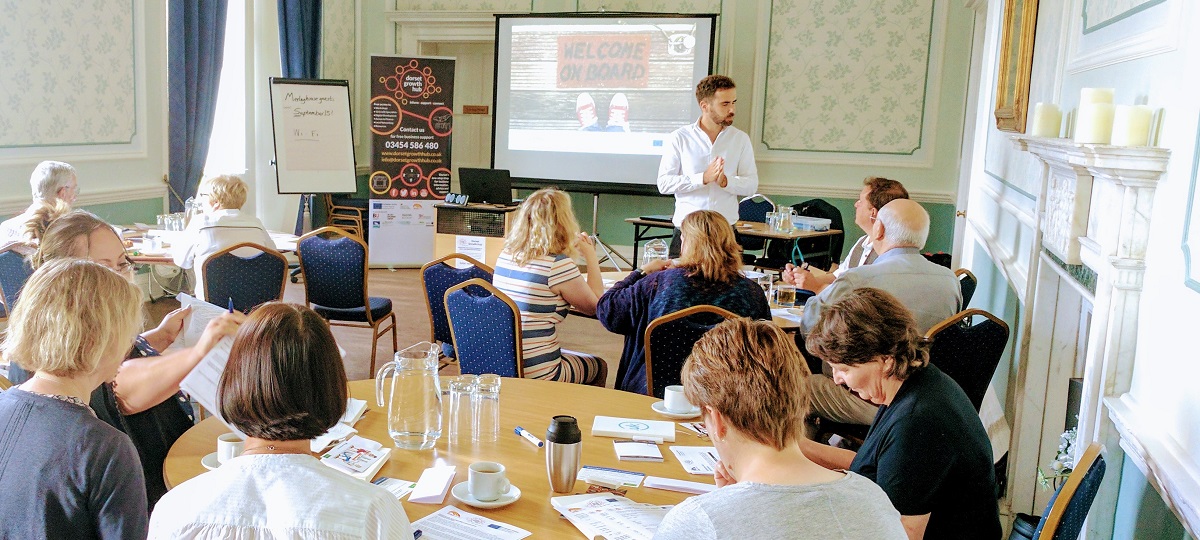 So, thank you to Rich and the team at Dorset Growth Hub for supporting us and offering us this opportunity. We would love to work with you in the future. Andrew for plugging us on social media throughout the week, good luck with Weymouth and Portland Chamber. John at the Fontmell Inn for serving a delicious breakfast and hosting us like the gent you are.
If you would like us to present at your event or Chamber morning, then please get in touch. We also offer half day and full day training programmes, so check us out on Eventbrite.